20 Sep

Why Should You Localize Your Content in the Indonesian Market?

The Indonesian market is an emerging market that brings major opportunities for foreign businesses as it lies in a strategic location in relation to giant economies such as China and India and fast-growing economies in Southeast Asia. Besides the undeniable potentials, companies also face some big barrier when entering this market, especially in terms of language and culture.

In today's post, we will discuss both opportunities and obstacles of conducting a business in Indonesia as well as the need to properly localize your content in the Indonesian market.
1. Potential market with a population of 270 million
Indonesia is the fourth-largest population country, with over 270 million people (as of December 2020). The population is expected to grow to 330 million in the next 30 years. What's more, the UN also projects that by 2050 two thirds of Indonesia's population will live in urban areas, which is a positive development as urbanization and industrialization are necessary for the country to grow into the ranks of a middle-income country. The facts speak for itself, the Indonesian market still has huge room for future growth and a potential market for overseas companies to explore.
2. Low English Proficiency
When entering the Indonesian market, translating and localizing your content into Indonesian is highly recommended for your company to reach more target audiences. This is due to the English proficiency in Indonesia which is categorized as "Low" according to the EF English Proficiency Index. In 2019, Indonesia ranked at No. 61 out of 100 countries surveyed with 50.06 scores.
As the number suggests itself, if your company's website, marketing materials, or product information are written in English only, you will miss out on millions of potential customers in the Indonesian market. It is essential that your company invests time and money in localizing your important papers and content into the Indonesian languages to attract attention and communicate more effectively with wider groups of audiences.
3. Large workforce with low labour cost
Indonesia's total median age is 28.5 years (2015 figure). This indicates that one half of the population is older than 28.6 years, while the other half is younger than this figure. As the fourth most populous country in the world, Indonesia has a huge pool of large and young labour to contribute to the development of the country's economy.
Besides, the Indonesian market has witnessed an increase in the high-skilled and well-educated workforce with relatively cheap labour cost, making it more attractive to foreign companies to set up factories and offices in.
4. Rich Culture
Indonesia's national motto is Bhinneka Tunggal Ika which means "Unity in diversity". The name signifies the country's diverse cultures and ethnicities with all its people living under harmony together.
In fact, Indonesia is one of the most ethnically diverse societies, with about 1300 ethnic groups. It is estimated that a least 95% of the population are native to the archipelago, the rest are migrants. Needless to say, the Indonesian culture is highly rich and diverse, with unique traits and rules in different regions and ethnic groups.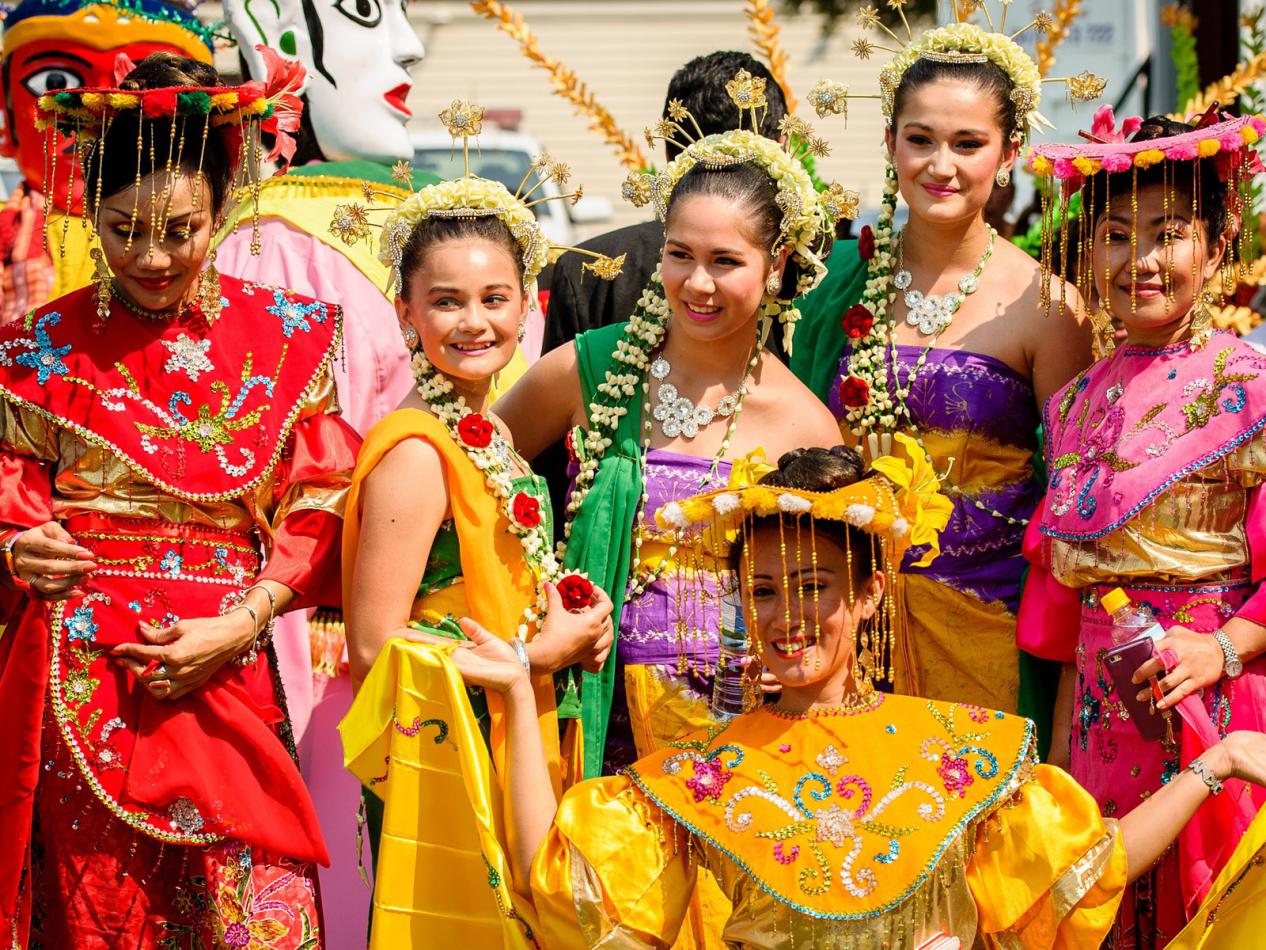 Source image: easyvacationplanning.com
On the one hand, cultural diversity in the Indonesian market is a positive feature for the economy. Each place offers something attractive and new for foreign tourists, giving them a tour of a lifetime with the diversity in language, cuisine, norms, values, people, and more. According to Statista, in 2019, Indonesia attracted about 16.11 million international visitors.
On the other hand, having a wide range of different ethnics, religions, and cultures is a big barrier for international businesses planning to enter the Indonesian market. If you do not pay attention to culture factors by properly localizing their products, services, and marketing strategies, you are likely to offend the locals and fail in this potential market.
In short, when entering the Indonesian market, it is required that you thoroughly research the market and have well-planned localization strategies to communicate effectively with the Indonesian audiences. With an office in Indonesia, GTE Localize has an advantage of understanding the local culture and owing a network of native Indonesian linguists at a competitive price. Our team will help bring you closer to your success in the Indonesian market. Contact us for a free 1:1 consultancy.