Who Should Be in Charge of Your Company's Translation Projects?
Every company expects to minimize localization costs while achieving the most high-quality localized products. Using human resources wisely is the first step on the way to reaching this goal. There are two options that you should take into account – using the current company's human resources or creating a new specialized localization team. Considering the pros and cons of each option below will give you a clue to making a better decision.
1. Use Available Resources
This option involves using your current employees (mostly those from the Marketing department) to take extra responsibility for being a localizer or localization manager. The marketing or localization team will do research, make a localization plan, and implement it by working with suitable translation partners.
Pros
Save costs – Instead of spending a great deal of money to hire a new team of translators or working with translation agencies, your company can make the most out of the current resources. No extra money is needed for the recruitment process.
Understanding of the products and services – As the employees have already worked for your company for a period of time, they have insights into the industry, your company's products/services and are familiar with the industry terminology. Thus, your company can cut down on training time for these employees.
Cons
Non-guaranteed expertise – Localization is a complex task that requires the person in charge to have a solid background and experience in it. Unfortunately, not every marketer or marketing manager can meet these requirements. Without hands-on experience and insights, the results of the localization projects are likely to be not optimal.
Sole decision maker – Many small businesses have only one person who is in charge of both marketing and localization activities – called the marketing and localization manager. All localization decisions will be made by this manager, creating huge pressure for he/she while risking seeing the issues less objective and thoroughly.
2. Hire a Professional Localization Team
The second option your company should consider is to form a completely new team specialized in localization activities for the company. This team will receive and proceed with any localization requests made by other internal departments and positions such as in-market salespeople, content generators (UI/UX designers, marketing content writers, etc.) and the product development department.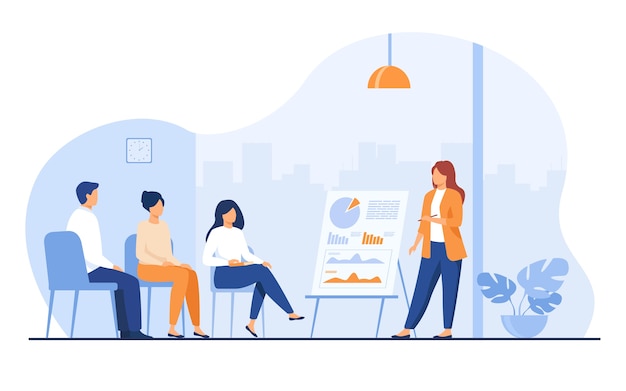 Pros
Localization knowledge & better quality – Whether you build your own team of localizers or hire an outsourcing team, you can reassure them that they are qualified resources with real experience in the localization industry. Therefore, the overall quality is possibly better than the first option.
Save time – Since the tasks are coordinated by the l10n professionals, the work efficiency increases, reducing the turn-around time for your projects.
Cons
Higher cost – The initial cost to set up a localization department in your company might be more expensive than the first option. However, in the long run, this cost will reduce significantly.
Lack of understanding of your company – This option requires a lot of training in terms of industry knowledge, terminology, brand voice, etc. for your new team or partner to gain a deeper understanding of your business.
If you go with the option of building a new localization team, recruiting people whose former professionals are from a localization agency is a good choice. First, their biggest advantage is having a deep understanding of the localization production including working processes and supporting tools. Secondly, they have a vast network of verified linguists/agencies. After many trials and errors, they know who they should reach out to for a request to minimize the possibility of making the wrong choices. You should search for the ones with the job titles below:
Localization Project Managers/Coordinator
Localization Program Manager
Localization Account Manager
Another option is hiring Localization Managers from the buyer side – an end-client company just like you. If that's the case, the titles you should look for are:
Consumer Localization Manager
Digital Globalization and Localization Director
Director of Globalization
Director of Product Globalization
International Operations Manager
3. What is The Best Choice – Your Current Resources or a New Localization Team?
The answer varies based on the demands of each company. You should take into account the suggested criteria below when making the decision:
| | | |
| --- | --- | --- |
| | Use available resources | Hire a professional localization team |
| Annual spending | < $50,000 | > $50,000 |
| Request frequency | Monthly, quarterly basis | Daily, weekly, and monthly basis |
| Number of languages | 1-2 languages | Over 2 languages |
If you are still in two minds about what to choose, contact GTE Localize for a free consultancy. With a team of experienced localization consultants, we will help you find the best solution to achieve a successful and cost-effective translation project.